Multi-day trekking isn't just about being tough. Some enable you to conquer difficult terrain before relaxing in comfort at night (or maybe a hot tub).
Some experienced hikers define "luxury" as not having to set up tents and campsites after a long day in the wilderness. They seek out simple, functional huts scattered throughout the world's forests and mountains.
Others prefer more traditional backcountry comforts while still enjoying the challenge of a multiday hike. Many hut-to-hut trekking adventures have been developed. This begs the question, "Is your multi-room, spacious 'hut' still considered a hut if it has high-thread count bed linens, gourmet chefs, and an outdoor hot tub?" Perhaps not. However, "hotel-to-hotel hike" may have a different ring to it.
The following hut-to-hut hikes, whether lodge-to-lodge or chalet-to-chalet, will get your feet moving every day and allow you to unwind in plush surroundings with an excellent glass of wine every evening. Of course, five-star opulence isn't always possible in such remote locations, but having an ultra-comfortable place to sleep and someone else organising everything—logistics, luggage transfers, and possibly even a quick van transfer or two—allows you to focus on the natural world around you.
Chile's Torres del Paine National Park
Although one of the more difficult Torres del Paine day hiking routes, this 10-hour hike is also one of the most rewarding. This section of the famous "W" Trek provides breathtaking views of the towers, or Torres, that give the national park its name. Your private guide will lead you up the Ascencio River to the Paso de Los Vientos (Passage of the Winds).
As you climb higher, the views change and more majestic mountains appear. After some time spent walking up a steep mountainside, you will arrive at the Chileno Refuge. You can take a break in the shade of the lenga forest here. Continue through the forest on a hilly trail until you reach the top of a steep mountainside. It's well worth the effort because you'll be rewarded with a breathtaking view. The top of the Towers. From the Torres, you will be able to enjoy the beauty and isolation of these majestic mountains. It's an incredible sight. The same path will lead you back to your luxurious hotel. The rest of the evening can be spent relaxing at your preferred property, Tierra Patagonia, or by the infinity pool.
Trek through the well-known French Valley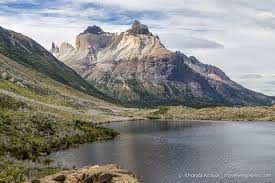 The French Valley, along with the Base of the Towers, is part of the famous "W" Trek. It is also regarded as one of the most significant treks in Torres Del Paine National Park. Your luxury hiking adventure begins with a boat ride across the turquoise waters of Lake Pehoe. Your private guide will accompany you on a trek that follows the highest peak of the Paine Grande, as well as the shores and lakes of Lake Skottsberg. The Horns of Paine will be visible along the way. You will arrive at the Italian Camp after a brief rest. Continue along the French Valley through dense lenga forests to an incredible viewpoint with views of the French Glacier. You will return via the same route before arriving at the drop-off location. Transfer to your luxurious hotel for a gourmet dinner.
The Mont-Blanc Tour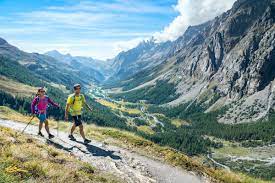 This is the best slack-packing technique: Rather than climbing one of the world's most iconic mountains, take a trip around it. Every day, this means beautiful, challenging climbs and descents. But not so high that the air becomes thin or cold. Every night, the best European comforts. Each leg has a variety of trails to choose from, but each route takes guests to a different location in France, Switzerland, or Italy. They will be able to stay in a three- or four-star hotel each night, eat at local restaurants, or pack a picnic for the next day. During my trip, I was able to eat cheese three times per day. Booking with a tour operator is a good idea because inns are notorious for filling up quickly.
Argentina's High Desert and Chile
The company Explora is best known for its luxury adventure lodges in Chile and Peru. However, for those who wish to travel further afield, there are numerous trails that can be completed primarily on foot. This nine-day journey can be taken from San Pedro de Atacama, Chile, to Salta, Argentina, or the other way around. It was designed to highlight the differences in geology, flora, fauna, and weather across the Altiplano. Guests on the trek will stay in luxurious camps set up in old cabins, shipping containers, and simple guesthouses. They either end or begin at Explora's lodge in the Atacama Desert.
Dolomite Mountains from Alta Via 1
Few European destinations are as legendary as the Dolomites. These are the craggy, tall peaks of northeastern Italy. Alta Via is regarded as the best mountain trail system, with challenging terrain and ever-changing landscapes. It also has vibrant "huts" that embody the best of Alpine Italian hospitality. The most well-known of the Alta Via's eight routes is route number one. (Dolomite Mountain offers overnight stays in charming alpine lodges with private bedrooms and bathrooms.) The journey begins in Sudtirol and proceeds south through the Fanes, Lagazuoi, Pelmo and other Cortina Mountains, Pelmo and Civetta, Moiazza, and the Dolomiti Bellunesi. This route has some excellent food and wine.
Vail to Aspen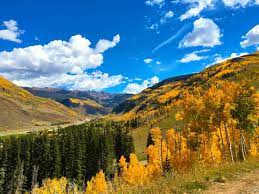 The five-day llama trek through the Colorado Rockies includes clear skies, lush meadows bursting with wildflowers, rugged ridges, and comfortable overnights at three historic 10th Mountain Division shelters. The father of Paragon Guides' founder built and rebuilt these huts. The huts were constructed in 1980 to honour Army veterans who trained nearby at Camp Hale during WWII. They then travelled to Italy, where they fell in love and hiked from hut to hut. This trip utilises three of the most comfortable huts, which include private and shared bedrooms, woodstoves, and guides who prepare hearty meals.